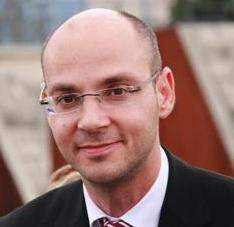 Mr. Fugmann studied history and cultural studies. Active in the financial markets since his studies, Markus Fugmann has been chief analyst at actior AG since 2010 as well as editor-in-chief and co-founder of www.finanzmarktwelt.de. Mr. Fugmann regularly performs as a lecturer and is active as a publicist on numerous finance portals.
Mr. Kummerfeld brings with him extensive banking and brokerage experience as well as fundamental analysis. His articles and columns deal with politics, economics and individual stocks.
Mr. Kasper-Behrs has extensive experience in banking and brokerage. He has been managing an online broker for more than 14 years, as well as a software company for more than 7 years. He has also been working as an authorized signatory for more than 5 years at a Bavarian financial services provider. All in all, Mr. Kasper-Behrs has been working in the financial sector for more than 20 years. Over the years, he has developed contacts and know-how that he can fully incorporate into his investigative articles.