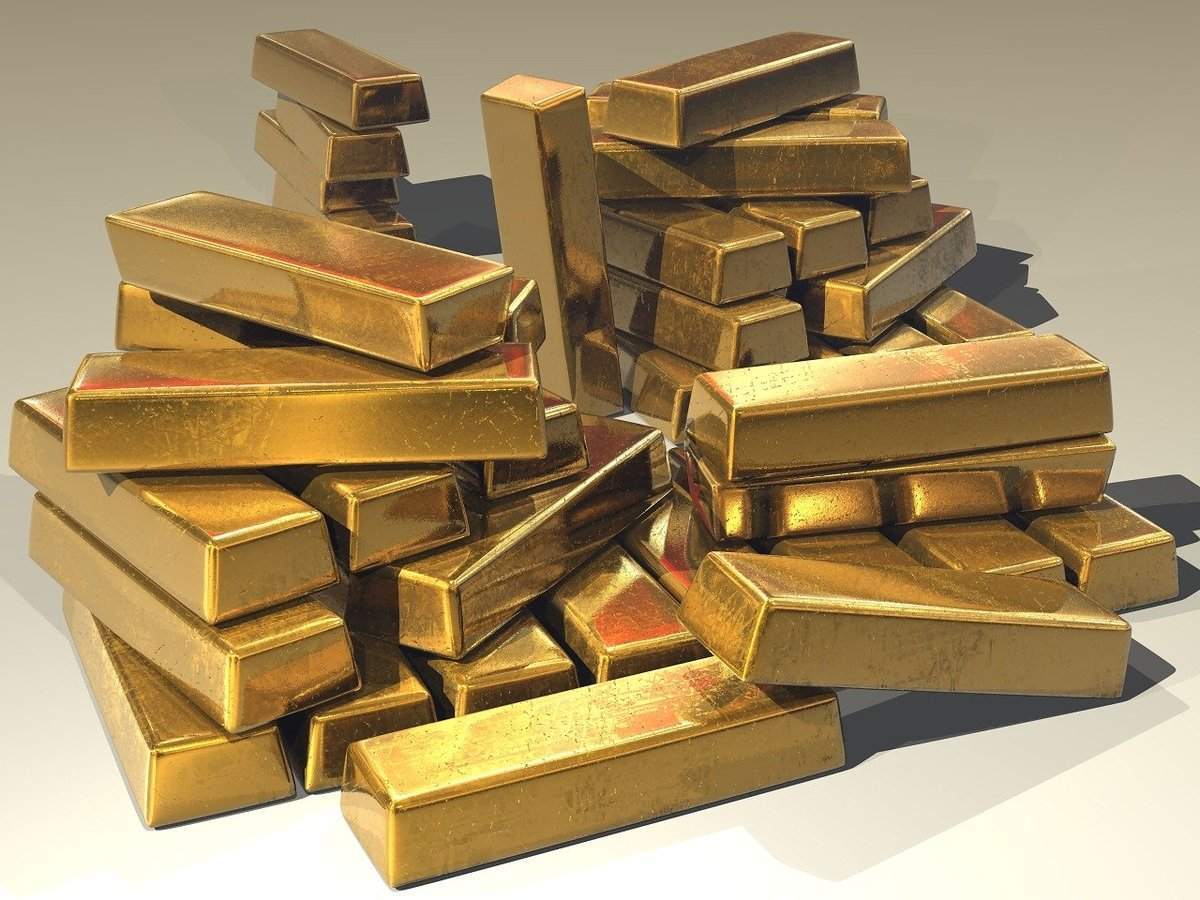 Yesterday the gold price continued its cautious upward trend that it had started last week Wednesday. Since then, it has risen almost $30 by last night to a peak of $1,577. However, at $1,566, the uptrend is now running out of steam. Let's take a look at the current situation, and especially what could happen this afternoon.
Gold price runs out of breath in the short term – the possible reasons
The gold price was able to rise in the last few days, partly due to the negative interpretation of the US job market report last Friday. Followed by reports of record inflows into gold ETFs in January. On top of this came a little bit of Risk Off (out of stocks, into gold). And now up to date? Avatrade's Naeem Aslam says that the gold price is weakening a bit because investors did not get what they expected from the Federal Reserve (Fed) yesterday. Statements by Fed officials have played down the risk associated with the coronavirus. So stock prices (our comment) are getting a boost and gold is weakening. And so the Dow has also been able to gain more than 200 points since 8pm German time yesterday until this morning. Naeem Aslam speaks of negative net inflows into one of the largest gold ETFs (GDX) yesterday Monday. This confirms the fact that the downward trend in the gold price is also supported by the institutional sector.
Positive for the share prices and negative for the gold price is probably also the fact that the Chinese state media are currently trying to spread good mood around the coronavirus with various reports (see for example here and here). New cases outside of Hubei would now fall for the seventh day in a row. And the government will do everything (summarized) to enable companies in China to resume production as soon as possible etc. What do you want to communicate to the global public? We have the situation under control, things are improving, people are going back to work and the impact of coronavirus on the Chinese economy will not be so bad. This morning, it also has a negative effect on the price of gold.
Powell speech this afternoon can move the quotations!
This afternoon, Fed chairman Jerome Powell will speak. Will he confirm the statements made yesterday by other Fed officials and minimize the impact of the cornavirus on the US economy? Although he has previously stated that there will be noticeable effects. But what matters is always the most current statement. In any case, his statements may move prices this afternoon. Look at the price of gold, the price of oil (WTI), which is stuck at the 50 Dollar mark. And look at the stock prices, which clearly have the urge to climb to ever new records.
Please follow and like us: